The nature and evolution of West Africa's surface deciphered by laterites
An unprecedented cartographic synthesis on the scale of North-West Africa reveals the diversity and history of the laterites that form the film of 'red earth' covering tropical landscapes.
The surface of continents is a major interface on our planet where exchanges between the atmosphere, the hydrosphere and the biosphere, known as the "critical zone", take place. In the tropical belt, these exchanges take place in particular through laterites, which are the product of the leaching of rocks by rainwater under the effect of heavy rainfall and high temperatures. Laterite blankets form the substrate of soils and ecosystems and contain important water and metal resources, with direct implications for agriculture, the economy and the management and conservation of natural environments. Excavating and mining laterites is therefore a source of environmental contamination. Finally, successive generations of laterites are archives of the global changes that have shaped the surface of continents over time.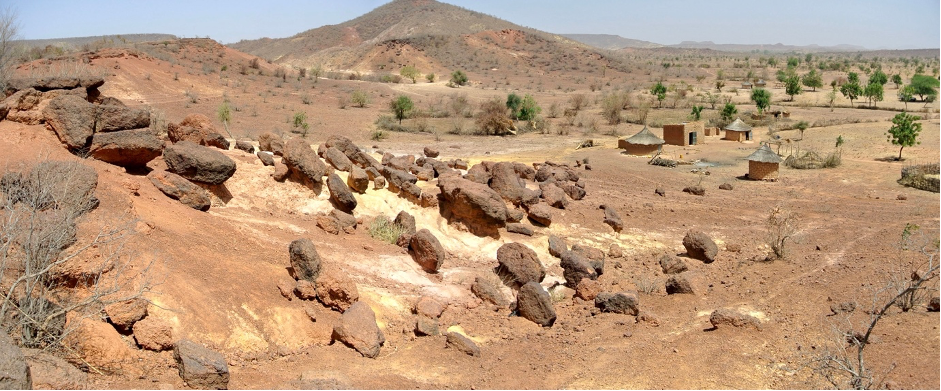 Learn more on the INSU website.
Contact: Dominique Chardon (DR IRD / GET)