Coordinators: Stéfano SALVI and Sophie GOUY
Missions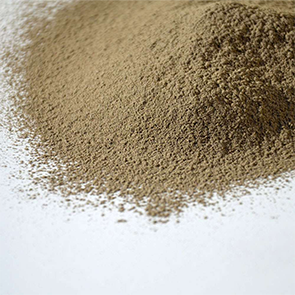 The Petrology and Mineralogy department gathers a set of human power, analytical, and instrumental means aiming at supporting the characterization of rocks and minerals as well as other solid materials.
Scientific domains: archaeology, experimentation, magmatism, metamorphism, metallogeny, mineralogy, structural geology, paleontology, sedimentology, volcanology…
Services and platforms
Lithopreparation
Fabienne de Parseval & Mary-Alix Kaczmareck
---
Missions: Preparation of rocks prior to observations and analyses in the saw room and in the "clean" mineral mounting and polishing room.
Equipment: Saws, Grinders, Polishing machines
Grinding and mineral Separation
Sandrine Choy & Mathieu Benoit
---
Missions: Preparation of solid samples, before any other analysis requiring powders or a granulometric or mineral separation.
Equipment: Dense liquor separation in fume cupboard; Isodynamic magnetic separator; Shaking bench; Jaw crusher; Agate ring, jaw and disc crushers; Agate bowl and pestle pulverizer; Agate and ceramic pestles and bowls
Microscopy
Julien Berger, Stéphanie Brichau & Élise Nardin
---
Missions: To observe and take photographs of their sample at the macro and microscopic scales. Perform quantitative measurements on rocks, minerals, archaeological materials and fossils. Special equipment (Olympus BX61 microscope) allows the measurement of fission tracks in various minerals for geochronological purposes.
Equipment: Binoculars, microscopes…
SEM
Françoise Maubé & Julien Berger
---
Missions: Obtain topographic or chemical contrast images as well as semi-quantitative point analyses (EDS system).
Equipment: SEM JEOL JSM 6360LV, SEM Tescan Vega 4 LMU, Eloise carbon evaporator (208 Turbo Carbon Coater)
X-ray diffraction – X-ray fluorescence
Ludovic Menjot & Priscia Oliva
---
Missions:
Preparation, analysis and characterization of "crystallized mineral" phases by X-ray diffraction up to 1200°C on samples of rocks, soils, sediments, total powder materials and oriented slides.
Preparation, analysis and characterization by X-ray Fluorescence of samples.
Equipment: Bruker D2 and D8 XRD, Horiba Emia320V C/S Analyzer, XRF XRfuse6 Beader, Bruker S2 Ranger FluoX
Metallogeny & fluid Inclusions
Stefano Salvi
---
Missions: Petrological and micro-thermometric studies of fluid inclusions.
Equipment: Binocular magnifying glass and polarizing transmission and reflection microscope Nikon Eclipse LV100; LINKAM THMSG-600 stage; hot cathode cathodoluminescence Lumic HC6-LM
Philippe de Parseval & Sophie Gouy
---
Missions: Analysis of major and minor elements on different types of materials. The service is part of the UMS 3623 R. Castaing of which GET is one of the 7 co-founding laboratories.
Equipment: CAMECA SXFive and SXFive FE electronic microprobes