Our researchers, teacher-researchers, and research support staff regularly take part in events for the general public, either through the laboratory's open doors or via their regional networks.
From the smallest to the biggest – edition 2016
The laboratory opened its doors to present geological materials at all their scales.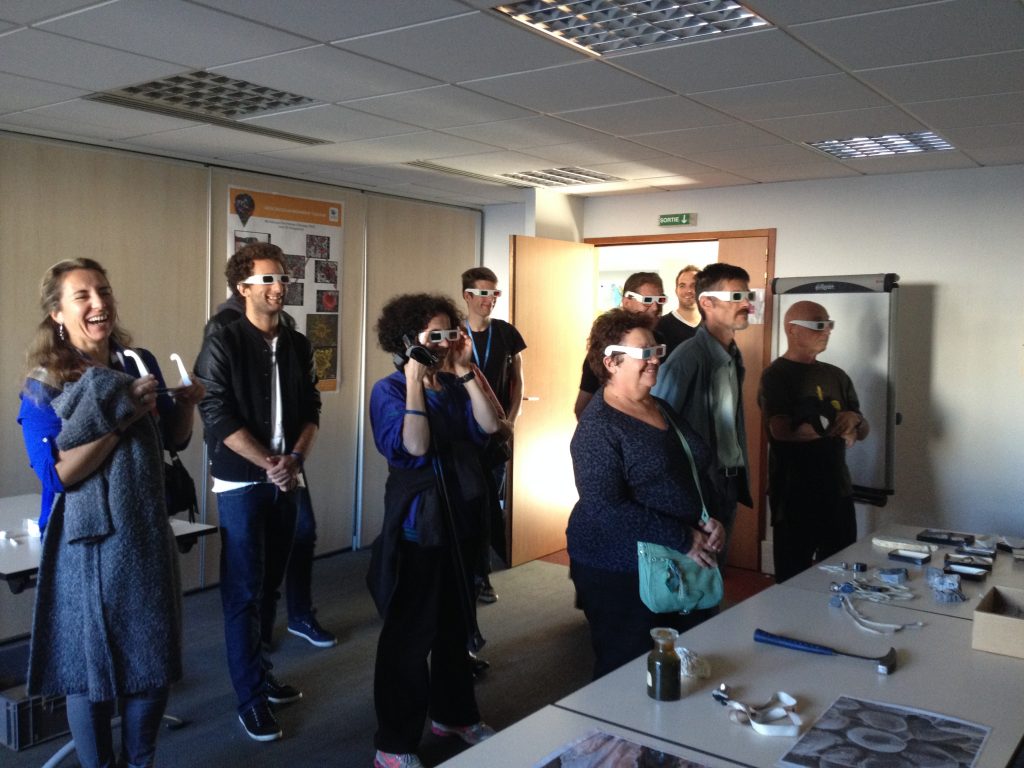 Water observation – edition 2018
Our open doors welcomed about 50 visitors on different activities:

Waters
Olivier Vanderhaeghe

Deep and fossil waters
Guillaume Estrade et Cyrielle Bernard
Experimental river
Sébastien Carretier, Stéphane Bonnet, Vincent Regard, Léopold de Lavaissière et Frédéric Christophoul

Magnets in our rivers?
Mélina Macouin et Sonia Rousse

Greenhouse gases in our rivers!
Frédéric Guérin et Dominique Serça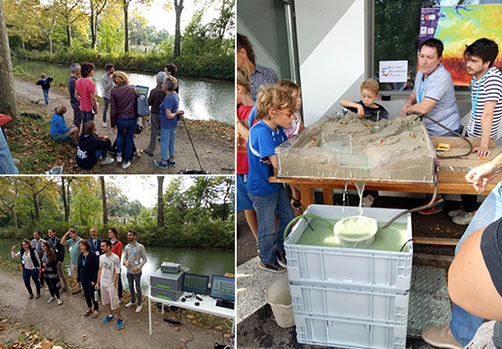 On the feeling of discoveries – edition 2021
Scientific research is associated to many feelings when a new method, object and/or concept is discovered.