Missions
The services bring transversal skills and knowledge to the different teams, axes, and poles of the laboratory. Their know-how allows advanced instrumental developments, essential in our projects.
Services
Mechanical facility
Pascal Gisquet & Gleb Porkovski
---
Missions: The mechanical workshop is a common service of the laboratory, with an annual recurrent budget of 4 k€, and an essential support for the Geochemistry and Experimental Mineralogy platform, having for main activities:
– Realization of experimental setups
– Manufacturing of mechanical parts
– Maintenance of experimental devices
Any person of the laboratory can call upon the workshop. Its services are also requested by other OMP laboratories for the realization of unique parts (sensors, supports, autoclaves, samplers, cells).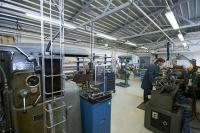 Equipment: 2 lathes, 1 numerically controlled and 1 conventional, Milling machine, Column drilling machine, Reciprocating saw, Portable circular saw, Band saw, TIG welding machine, Portable screwdriver, Portable drilling machine
Electronic facility
Loic Drigo
---
Missions: The main missions of the service are to ensure the design, development and tuning of electronic devices, as well as the exploitation of experimental devices, in close relation with the research teams, platforms and transverse axes of the laboratory.
The service participates in the choice of instrumental systems (sensors/actuators/measuring instruments), in the definition of the acquisition system of the physical data to be converted into measurable electrical quantities, then in the formatting of this data, as well as in its conservation and storage.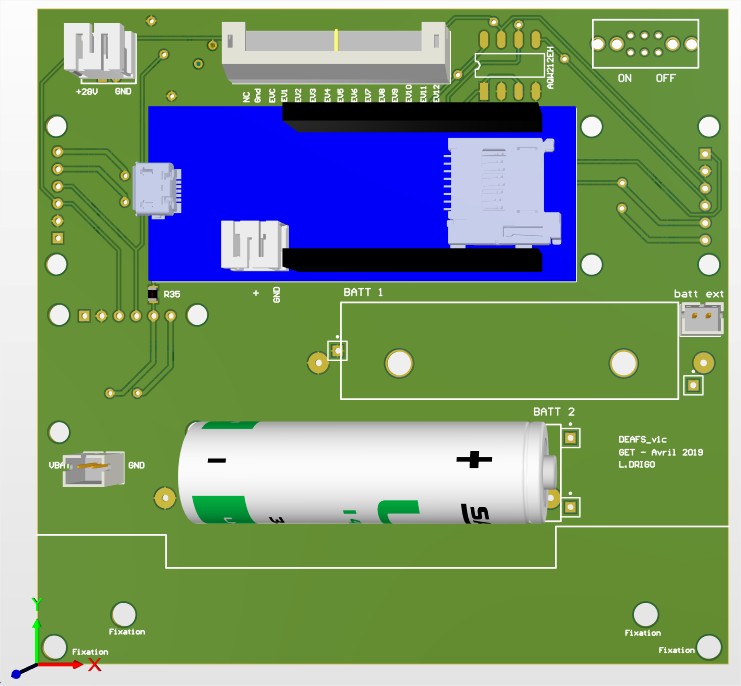 The skills implemented allow the study and realization of mixed analog/digital cards, as well as the instrumentation of complex systems.

The design of electronic boards (schematic/placement/routing), the simulation of circuits and the 3D implementation in a mechanical system are done daily using computer-aided design (CAD) tools.
The automation of certain tasks and functions is managed by programming microcontrollers. These programmable components can be implemented, for example, for connected object projects (IoT) as well as for embedded system projects. The department also designs human/machine interfaces (HMI) to manage equipment control, acquisition and storage of physical data. It also ensures, in part, the maintenance and repair of the instruments of the park and the commercial devices used in the experiments.
Equipment: Altium Designer (Electronic CAD/Simulation), Electrical Characterization Instruments Resources, Arbitrary function generator (DC- 10MHz), Fluke 115 portable multimeter, Synchronous LF detection (1mHz-102kHz : SR830), Manufacturing resources, Soldering/desoldering station (assembly, repair), Hot air station, Boa smoke extractor + cartridge filter, Resources in computer development of instrumentation, LabVIEW (Management of man-machine interfaces: HMI), Microcontroller programming: Arduino IDE