Within a reef – When a cave shows the internal structure of an old reef
Since 2021, as part of a Franco-German cooperation between the University of Toulouse III – Paul Sabatier and the Ruhr-Universität of Bochum, doctoral students from the Geosciences Environment laboratories of Toulouse (GET/OMP – CNES/CNRS/IRD/ UT3) run through the meanders of the Klutert cave in Ennepetal, Germany.
They describe for the first time, in the journal Sedimentology, a 390 million year old reef from its interior. And this in order to understand how corals and sponges were able to develop in turbid environments and form reefs, yet considered unfavorable to their existence.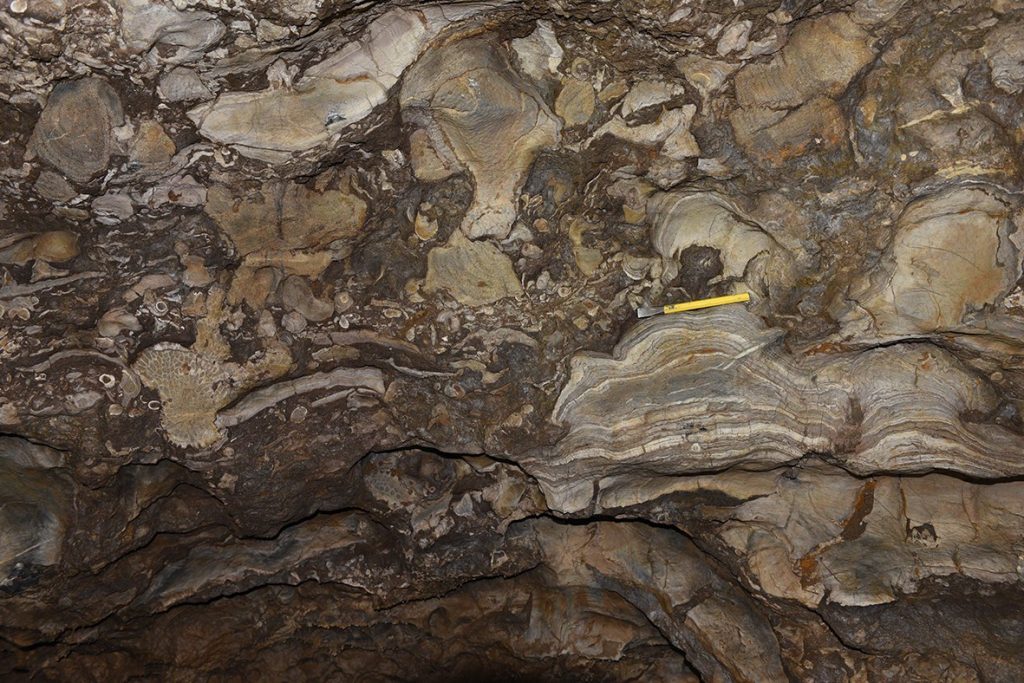 Read more on the website of the Toulouse 3 University (in French).
Contact GET: Matthieu Saillol and Markus Aretz