Contact: Jeroen SONKE (GET), Véronique PONT (AERO), Jean-Marc ABBADIE (UMS)
Pic du Midi Atmospheric Chemistry Platform
The platform houses continuous (meteo, ozone, CO, black carbon, particles, mercury) in situ analyzers and manual sampling equipment (CH4, CO2 etc). The lab space is climatized, has internet access, and 24/7 on site technical support from the service technique UMS 831 Pic du Midi.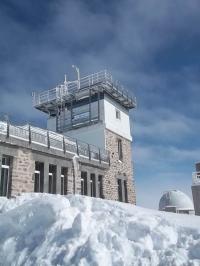 CASSC-2 cloud water sampler
Build by Prof. Jeff Collet's group at Colorado State University. The CASSC-2 is an active cloud and fog water sampler that pumps humid air at a flow rate of 6 m3/min through an array of teflon strings that collect droplets. The droplets slide down into a sampling bottle at a flow rate of 30 mL/h. The sampler is made of plexiglass and teflon and is suitable for trace metal applications.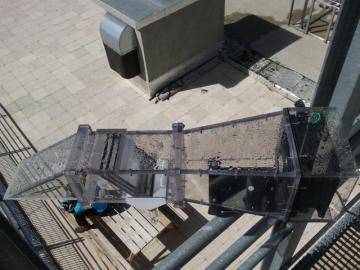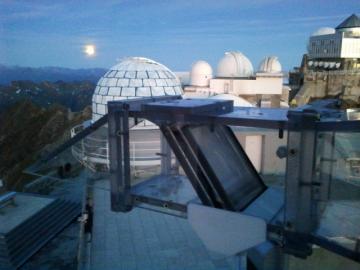 Tisch high volume sampler
This model has the choice of sampling 'total suspended particles' (TSP), or using a PM2.5 cut-off to sample only fine particulate matter. Filter size is 8 » x 10 », and flow rate is 1 m3/min.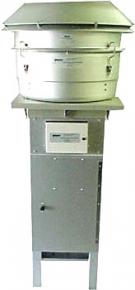 Trace Metal Clean Whole Air Inlet
The Tekran 1004 air manifold is a heated (20-70°C), teflon coated trace metal clean sampling tube that shuttles outdoor air inside the atmospheric measurement lab at a flow rate of 100 L/min. The manifold has six different ports (3x GL32, 3x GL18) on to which different indoor housed pumps or sensors can be branched.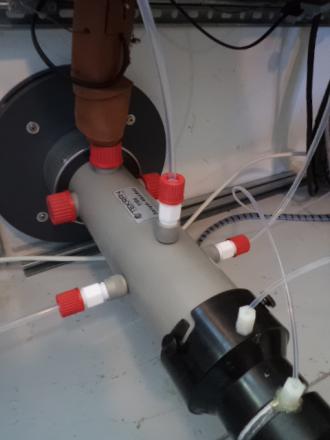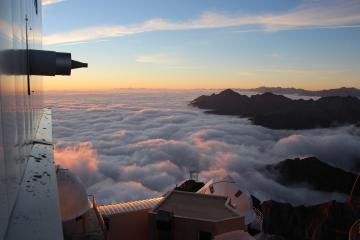 Stainless Steel Whole Air Inlet
This manifold has a variable flow rate (up to 400 L/min) and up to eight different sampling ports. The outdoors inlet is heated and samples at 1.20m above the atmospheric chemistry platform. Contact Veronique Pont for more information: <veronique.pont@aero.obs-mip.fr>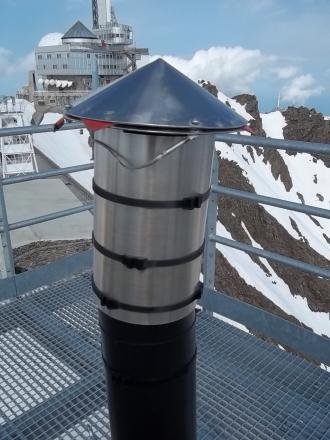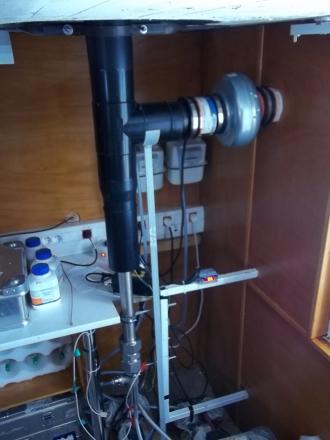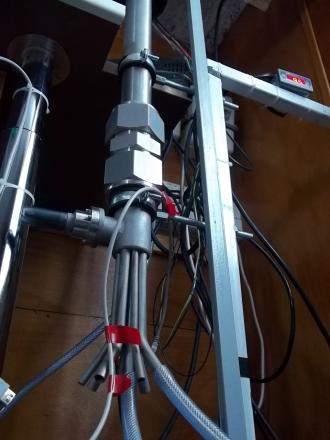 Tekran 1130/1135/2537B mercury speciation stack
Atmospheric mercury speciation measurements are made on three operationally separated mercury phases: gaseous elemental mercury (GEM), gaseous oxidized mercury (GOM) and particulate bound mercury (PBM).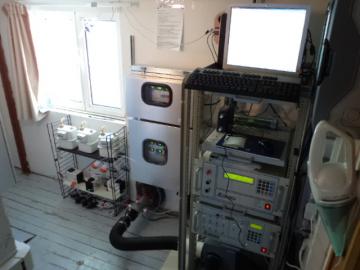 Storage area for 20 high pressure (200 bars) gas bottles at the Pic du Midi cable car station in La Mongie. Gas can be delivered to La Mongie by Toulouse based vendors. A smaller secured gas bottle storage (3x) is located at the Pic du Midi from where a 50m teflon gas line currently delivers argon to the atmospheric chemistry platform