Coordinator: Loic DRIGO
Missions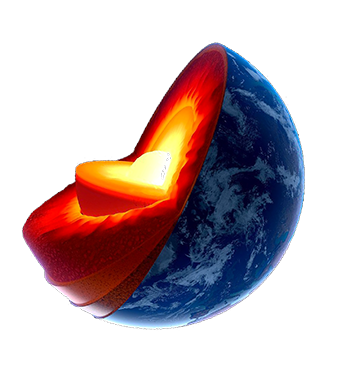 The Geophysics and Positioning cluster brings together a set of instrumental, analytical, and software resources supporting research conducted at global to regional scales on Earth observation and reference systems, on the structure and internal dynamics of the globe, and the study of fluid envelopes. It relies on various observation platforms (gravimetry, magnetism, subsurface geophysics, GNSS, and InSAR) contributing to national research infrastructures and observation services, two of which are also accredited within the Carnot Extra&Co scheme.
Services and platforms
Magnetism
Loic Drigo & Mélina Macouin
---
Missions: Characterization of the magnetic properties of a material, a rock or a soil.
Equipment: Kappabridge KLY5 and KLY3-CS3-CLT, JR5 magnetometer, field proton magnetometer, field and laboratory measurements.
Gravimetry
Germinal Gabalda & Sylvain Bonvalot
---
Missions: Study of the spatial and temporal variations of the gravity field, support to the activities of the Bureau Gravimétrique International (BGI).
Equipment: Relative field gravimeters (Scintrex), absolute field gravimeter (A10), absolute quantum gravimeter (AQG MuQuanS), global databases, analysis and modeling software.
GNSS
Germinal Gabalda & Alvaro Santamaria
---
Missions: Determination of point coordinates (land, sea, air, space) and displacement measurements with centimetric to sub-centimetric accuracy.
Equipment: Geodetic GNSS receivers (Leica, Trimble, Topcon, Thales) for static or kinematic positioning, commercial and research software (GINS developed by CNES).
InSAR
Dominque Rémy
---
Missions: Processing and analysis of ground displacement measurements by radar interferometry.
Equipment: Radar image processing software, displacement modeling codes, inversion codes.
Subsurface geophysics
José Darrozes
---
Missions: Study of the physical properties of soils
Equipment: Probing and electrical tomography, proton magnetometer, slingram electro-magnetism, georadar, seismic, susceptibility meter, positioning, GNSS-R.